Hello! We are Evelyne and Sherlene. We have been in MCYC's Student Care Centre since we were in Primary 2. What we like most here is that we get to see our friends, talk to them and play with them during playtime.  MCYC is full of good and kind teachers and has outings during the school holidays, which we always look forward to!  We also have a reward system to collect prizes.  The teachers in MCYC Student Care provide us with a wide variety of games and snacks.  We also have enrichment programmes and art and craft activities. If you join MCYC Student Care, you will never regret it. Come be a part of the family!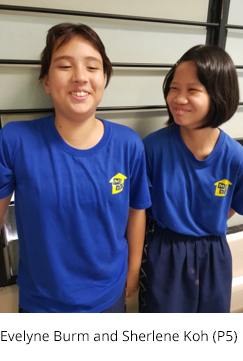 MCYC's Student Care Centre is my second home. Whenever I leave MCYC's Student Care Centre, I always wish I had more time instead of going home! The best part about being here is having time with my friends.  They are kind, gentle and funny and I enjoy being with them.  I wish I can be with them forever.   I have been here since Primary 1, and all the teachers here are kind. When I leave this school, I will come back and visit my Student Care teachers again next time.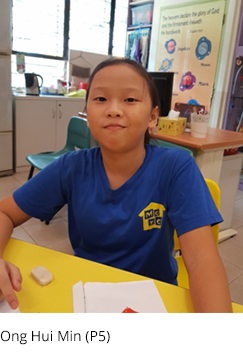 The December school holidays in the Student Care Centre is the best!  The outings are always fun and exciting! One of the outings we had was at Kidz Amaze; and we even got to eat McDonalds for  lunch! I partnered with my friend Shahdrudyn on one of the outings and we had lots of fun.  I cannot wait for the June holidays, I am looking forward to all the enrich-ment and team building games!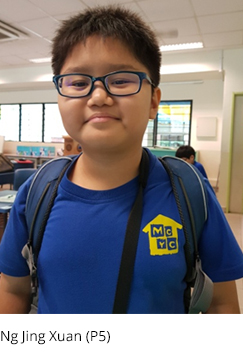 I joined MCYC's Student Care Centre in Primary 1. At that time, I was scared when I first stepped into the office with my parents to register for Student Care. After that, when I stepped into the classroom, Ms JC told me to sign in and Ms Julia got me a buddy.  I remember his name is Bryan. He is very kind to me and told me every part of Student Care.  The teachers are also very nice!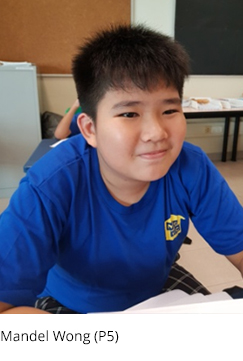 I think MCYC's Student Care Centre is nice as we go on outings during the holidays. Teachers or volunteers will arrange awesome enrichment programmes or activities for us to participate in. Teachers help us to get basketballs, toys and board games like chess for us during our playtime too.