By Carol Aw, Assistant Supervisor of Epworth Student Care (ACSJ)
Taking a holiday is an important part of everyone's life, for working persons and students alike. The June school holiday offered a time for the students to relax, rest and step back. Although there were several restrictions in place, the teachers were determined to make the most out of this time for the students.
After much planning, the holiday programme was packed with meaningful activities and enriching programmes.
Making the Internet-Viral Dalgona Cocoa Drink
Donning on their gloves, the students were thrilled to make the Internet-viral Dalgona chocolate drink. Despite their excitement, they followed the teachers' instructions carefully. Everyone wanted their drink to turn out well.
From adding, stirring to topping, the students made sure that every step was carried out correctly. Finally, they decorated their drink with colourful sprinkles and marshmallows, in the way they wanted it to look.
The students could not wait to taste it! Desserts always taste better when you make it yourself.
This activity is so simple you can make it at home together with your child! The perfect activity for a delicious treat which also beats the heat.
Wear your mask at all times and stay safe!
Our teachers educated the students on COVID-19 and on practising social responsibility. The students sprung into action after the programme by decorating their own masks with what they have learnt.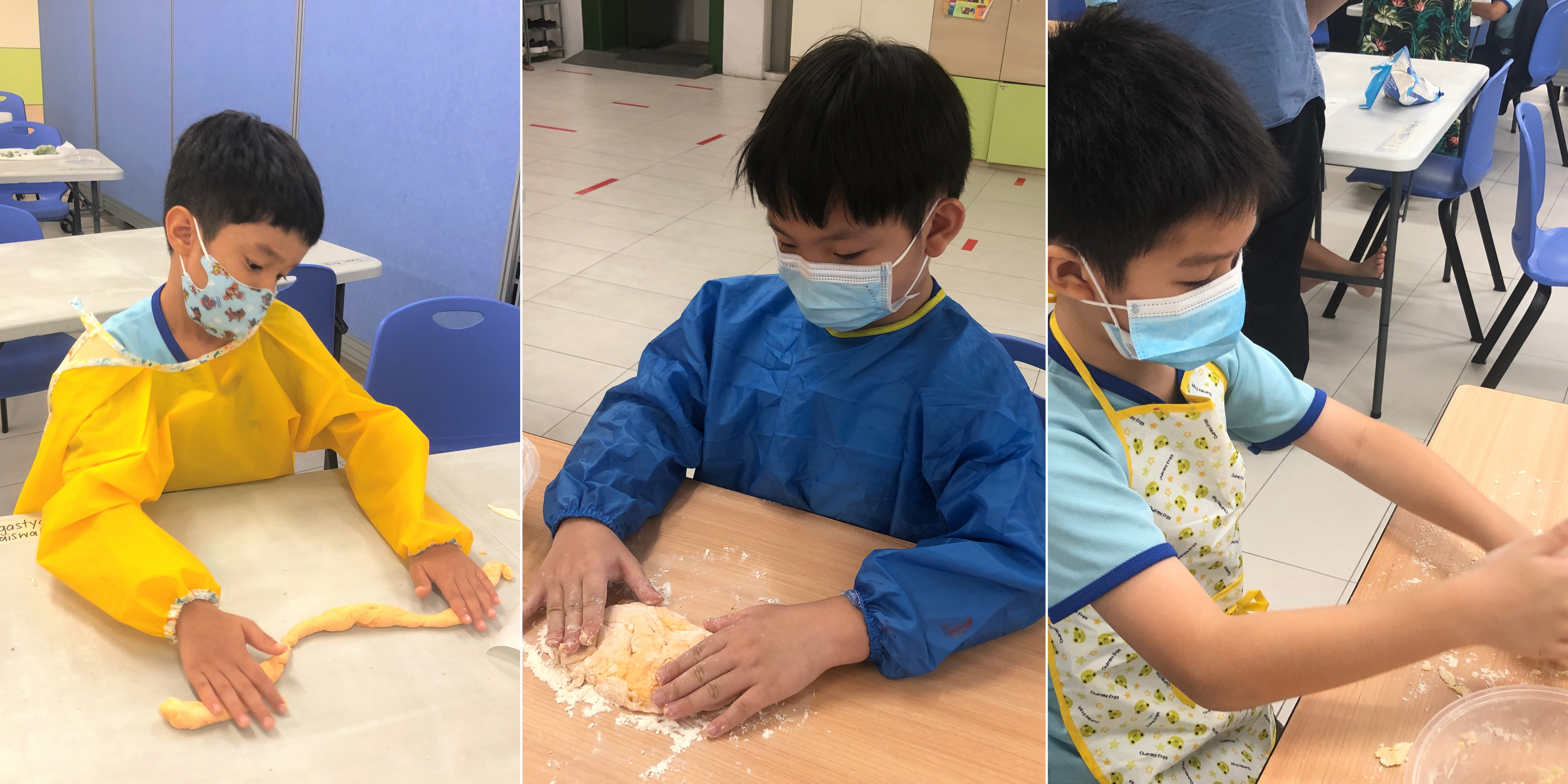 Can you guess what the students are making with play-dough?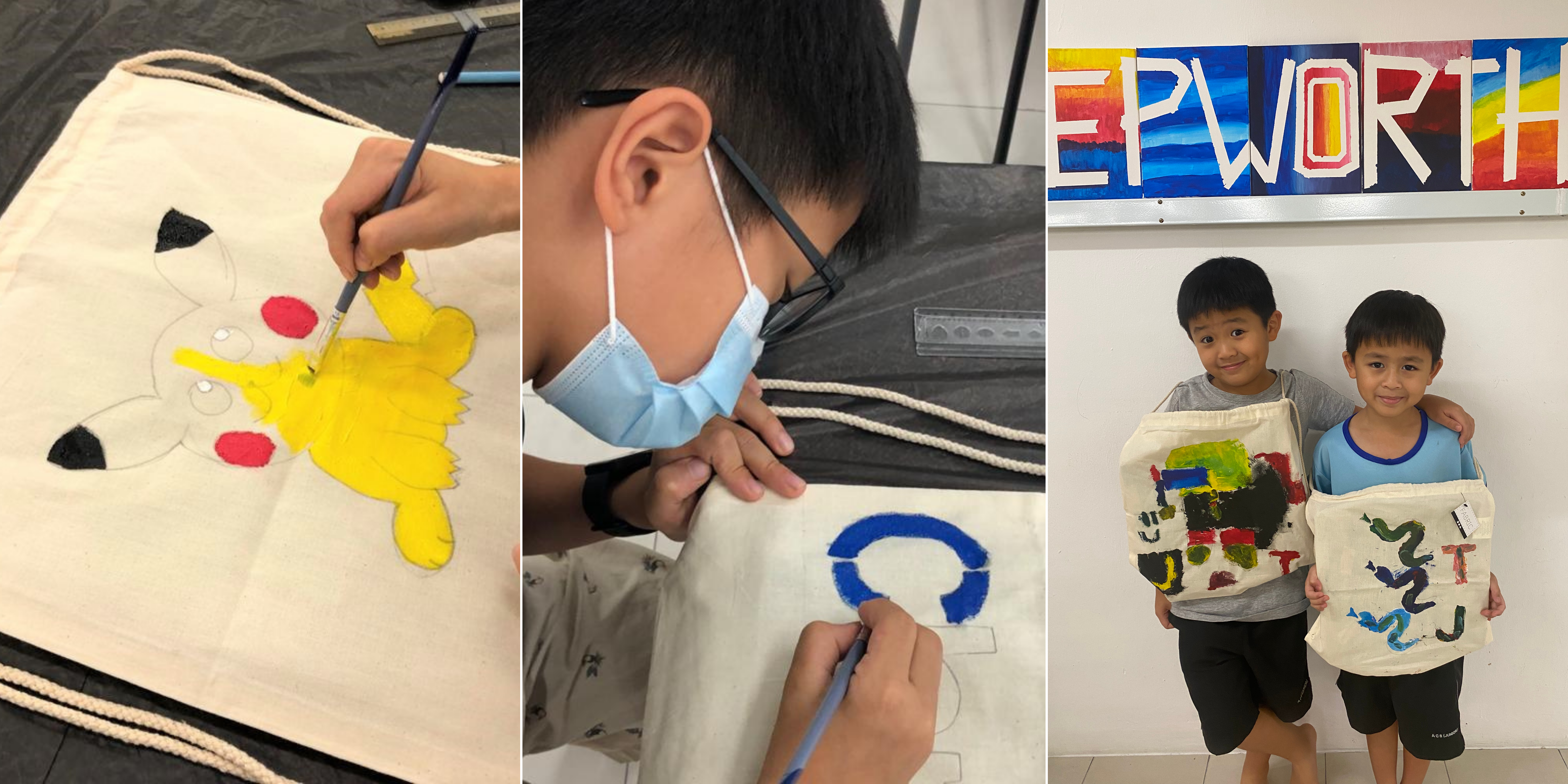 Students unleashing their creativity by painting their own drawstring bag!