By Fyn Wong, Community Relations Executive
Adapting and Evolving
When the Covid-19 pandemic hit in early 2020, the Volunteer Relations team had to adapt, with ongoing programmes having to shift online.
A recent collaboration with Hasbro was one such instance. Plans for the Global Week of Joy in December 2021 began as early as July 2021.
This is an annual event where Hasbro employees give back to the community by supporting children in need. Initial plans involved having physical sessions.
However, when the number of Covid-19 cases started to increase, the programme had to adjust and allow for hybrid engagements (both virtual and physical).
Through this, it was evident that exploring creative solutions to engage and meet the needs of the community can be further enabled through the use of technology.
The ever-changing restrictions and situation meant that collaboration with volunteers and stakeholders had to evolve as well.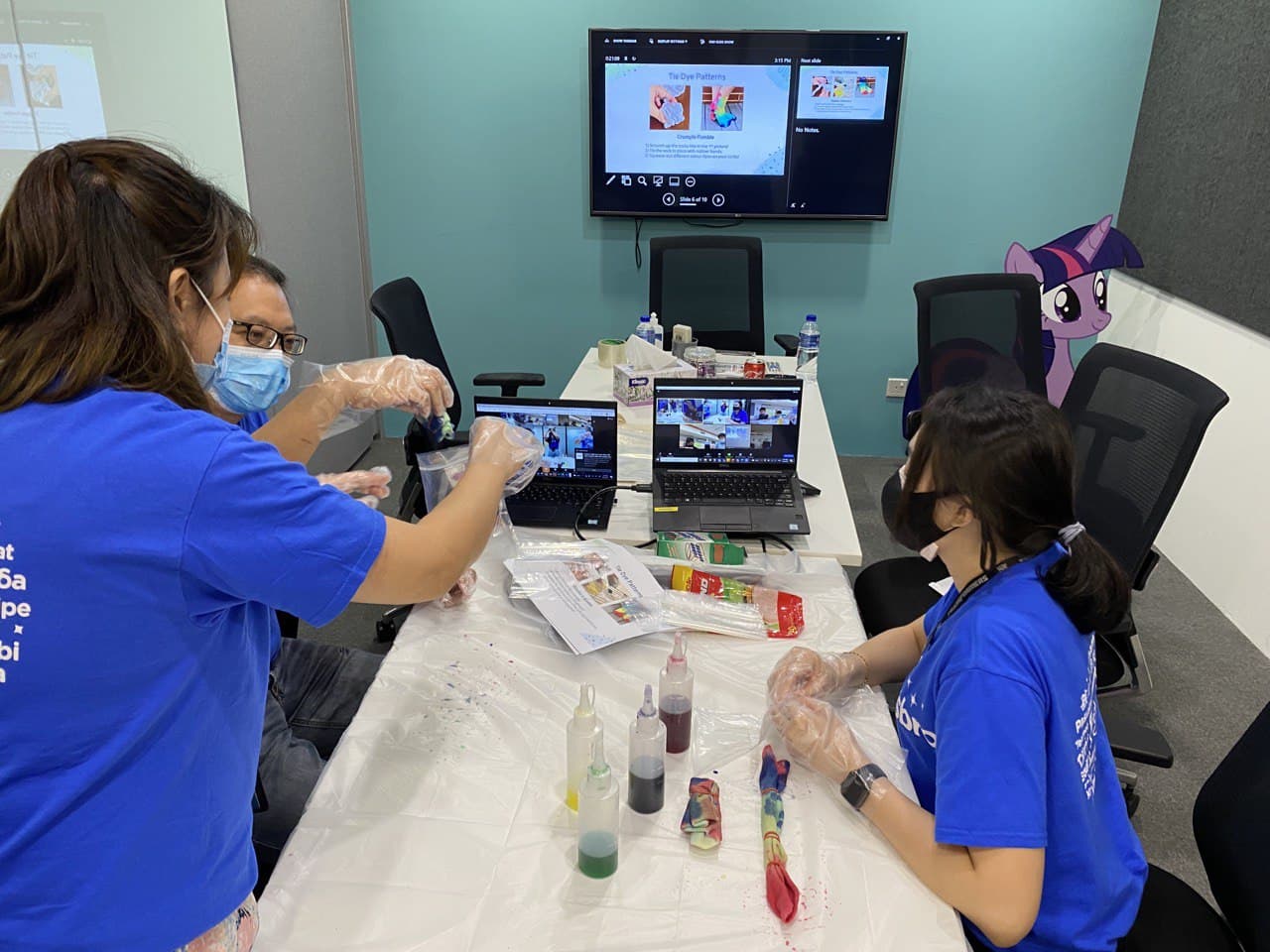 Keeping it Meaningful
Despite the Covid-19 pandemic, interest from volunteers, and engagement with both volunteers and stakeholders have increased.
The team held its first virtual Project Lightbulb Volunteers' Appreciation Event in December 2021 – a brunch party! The theme for the event was "Dream Destination". Everyone had a great time of fun activities and games.
On top of this, customised care packs were sent to the volunteers as a small token of appreciation for their dedication.
While the event was conducted a little differently this year, it was still a memorable and meaningful time spent together.
The team will also be expanding the catalogue for the Fun-At-Home Activity Kits to allow for a wider range of volunteers to contribute. This will continue to be a resource for family interactions, providing parents greater relief from parenting stress.
Staying Relevant
Although online events have their own challenges, with creativity and passion for success, no event is too tough to manage.
It is important to stay relevant with the use of different technologies and be open to exploring new ways of engaging volunteers and stakeholders.